Join Us for Breakfast and Light Bites at the RSA Conference
April 26, 2023

7:30 a.m. - 3 p.m. PT

Press Club, Four Seasons Hotel
Save Your Spot
Meet with us at RSA!
On Wednesday, April 26 from 7:30 a.m. - 9:00 a.m. PT, start your day off with breakfast and a chance to network with your industry peers during this invite-only breakfast and light bites event at the Press Club at the Four Seasons Hotel.  You'll also get the chance to hear from Nick Reva, Security Engineering Leadership from Snap, including valuable insights about how Arkose Labs and Snapchat work together to prevent SMS toll fraud and other types of malicious bot attacks.
Can't join us for breakfast, or want some extra 1:1 with our team? We'll have space at the Press Club to host you and your colleagues for conversations and light bites and refreshments until 3pm PT. Stop by and say hello! 
Save Your Spot
Can't join us for breakfast, or want some extra 1:1 with our team? Stop by and say hello at Press Club until 3pm PT!
Register for 1:1 Meeting
Don't Miss the Session hosted by Kevin Gosschalk at RSA
April 27 8:30 a.m. - 9:20 a.m. PT
Look Far Afield: Metaverse Security Secrets from the Gaming Industry
Look to another industry to gain learnings about how master fraudsters are adapting their attacks for new virtual worlds with lessons about how they have targeted metaverse pioneers, like online gaming companies. Attendees will discover the necessary new security strategies and approaches to deterring adversarial attacks in virtual worlds where no one is actually who they say they are, even the good guys.
Speaker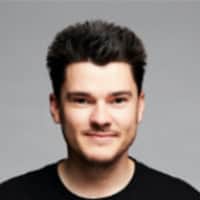 Kevin Gosschalk
Founder & CEO
Arkose Labs