According to estimates from leading analytics firm GlobalData, increased demand for cybersecurity will lead global security revenues in the retail banking sector to rise from $7.9bn in 2019 to $9.8bn by 2024.
As the world's payment environment becomes more cashless, the growth in digital payment transaction value increases. In GlobalData's view, this translates to a growing opportunity for providers of cybersecurity products and services. To fend off cybercriminals, banking and payment providers are looking to utilise newer and more advanced security infrastructure and services.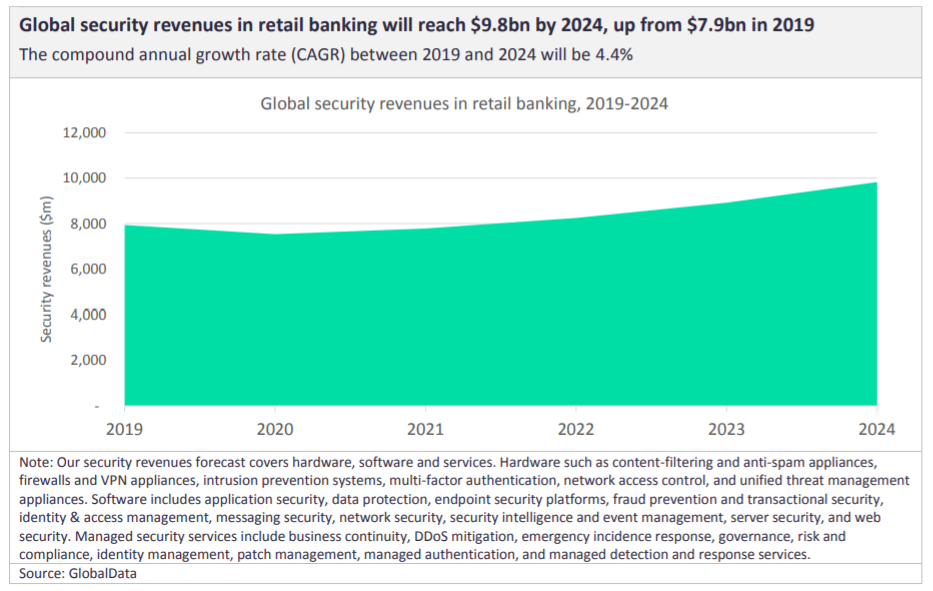 Cyberattacks are becoming more sophisticated thanks to artificial intelligence (AI) and self-learning malware. Phishing attacks meanwhile prey on vulnerable and naïve customers, and for cybercriminals, ransomware is the most lucrative type of attack.
In addition to keeping consumer data safe, providers themselves are at risk of attacks from cybercriminals. GlobalData argues therefore that in the modern payment market, it is vital that banking incumbents and fintech disruptors maintain a robust cybersecurity strategy for 2022.
Being foolproof is one thing. For the strongest cybersecurity strategies, financial entities will need to be futureproof as well. Verdict therefore presents banking cybersecurity predictions for 2022, talking to various experts from companies such as Akamai, Fourthline and KPMG UK about biometrics, deepfakes and more.
The buck stops with the banks

Richard Meeus, Director of Security Technology & Strategy, Akamai
Rising rates of cybercrime mean rising costs for banks as they face pressure to reimburse their defrauded customers en masse. Our recent research revealed that most consumers (67%) expect their bank to foot the bill for successful scams, regardless of the total amount lost. Over half (58%) of those who bank online are receiving scam attempts via email or SMS at least once per week, and 23% say they have been a victim of a cyberattack.
Read the original press release here.