An Adaptive Approach to Fraud & Account Security
In an age where bad actors look more like the average consumer, the only way to combat online fraud long-term is to actively undermine the profitability of attacks. The Arkose Labs platform is designed to break down the business model of fraud by revealing signs of financial motivation and empowering digital businesses to effectively waste attackers' time and resources.
Our AI-powered platform delivers defense-in-depth detection to unearth more signs of fraud, with the option of dynamic attack response to navigate unclear trust signals without disrupting good users. Fraud and security teams gain the advanced detection power, risk insights, and user-friendly enforcement they need to go from fraud mitigation to fraud deterrence.
Unified Fraud Intelligence & Dynamic Response
Whether you're under attack, worried about what you're missing, or wanting to strengthen your defenses, Arkose Labs delivers a powerful defense-in-depth approach to fraud, without sacrificing good user experience.
Multi-Layered Detection
Identify Hidden Signs of Fraud
Fraudsters today have tools and resources to expertly mimic good users and circumvent defenses. Multi-layered detection aggregates real-time device, network, and behavioral signals on a customer workflow to spot hidden signs of bot and human-driven attacks, such as device and location spoofing.
Device spoofing detection
IP reputation and network forensics
Behavioral biometrics
Volumetric and low-and-slow attack detection
Explore Arkose Detect
AI Decisioning & Orchestration
Accelerate Response Decisions
A powerful machine learning engine correlates real-time signals with deep historical threat intelligence to classify risk fast and inform the best response decision. Choose from invisible mode to create your own response strategy or challenge mode using our proprietary attack response.
Combined unsupervised & SOC-supported machine learning
Powered by global and custom rules
Transparent risk scoring
Attack response orchestration
User-Centric Challenge-Response
Waste Fraudsters' Time & Resources
When trust signals are unclear, suspicious traffic is triaged for tailored enforcement. Arkose Labs' proprietary challenge technology expertly validates the users' intent with puzzles that bots can't solve and drive up attackers' costs. Good users pass seamlessly without interruption.
Anti-bot & fraud farm challenges
Superior throughput to CAPTCHAs and MFA
Accessibility & privacy friendly
Attack response SLA guarantee
Explore Arkose Attack Response
Innovative Intent Validation
Validate Signals with Challenge-Response Truth Data
We are constantly investing in our challenge technology to harden against attackers - without disrupting UX. Our challenges enable businesses to effectively navigate the gray area between trusted and malicious traffic. Challenge solve data acts as real-time "truth data" to continuously tune the risk detection engine.
Advanced challenge-response orchestration 

Behavioral biometrics and interaction data

Feedback loop between challenges and risk engine
Actionable Risk Insights
Enrich Models with Arkose Intelligence
We collect and share raw risk attributes with customers via API to enhance existing models and connect the dots on fraud across the customer journey. Self-service dashboards deliver visibility into traffic patterns with clear explanations behind the risk classification.
No blackbox approach
70+ raw attributes shared
Customer data exchange
Dashboards for traffic, risk, and challenge analysis
24/7 SOC MONITORING & TUNING
Uncover & Stop More Threats with Dedicated SOC Support
Our 24/7 SOC works as an extension of your team to actively sabotage attacks, fine-tune detection, and deliver actionable threat intel - without putting a strain on your internal resources.
Emerging attack pattern analysis
Supervised ML models to dial in detection
Active and ongoing enforcement pressure tuning
Under-attack and special event support
Flexible, Insight-Driven Fraud Prevention
Trusted by the World's Leading Brands
Matt Tomlinson
Senior Vice President and CISO
Our team was amazed by Arkose Labs. Their definitive approach to remediating abuse freed up resources and energy so that we could focus on continuing to innovate the game for our loyal players.
Mike McGirr
VP, Risk Management
The Arkose Labs team is flexible, easy to work with and a true partner in helping us solve fraud issues. They're always available whenever needed and willing to work with us on any use case we have.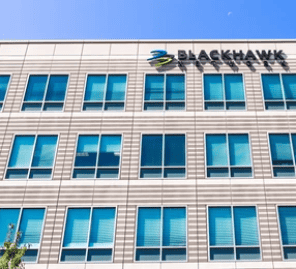 Roblox
Engineering Manager
The difference between our past solution and Arkose Labs is night and day for us. Previous solutions created a bad user experience, while Arkose solves our problem with no added friction, and makes it fun for our users.
Fraudsters' mindsets ultimately come down to money and how much they can get out of an attack. We recognized that the cost of circumventing the Arkose Labs solution was prohibitively high, whereas the cost-benefit analysis was in the fraudsters' favor for alternative fraud controls.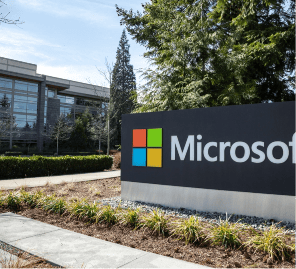 The only platform to guarantee protection from bots
Arkose Labs is so effective against bots, it's backed by a guaranteed mitigation SLA and industry-first $1M warranty.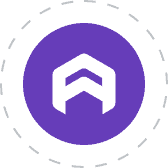 Attack Resilience
Up to 90% increase in detection of bots
Global Network
3B attacks stopped annually
150 telltales out of the box
User Centricity
33% increase in throughput vs MFA
70% reduction in interdiction vs CAPTCHA
Managed Platform
Scale with unlimited 24/7 SOC support
Data Transparency
70+ risk attributes shared
Easy Implementation
Rapid deployment and instant results
Deter fraud long-term with Arkose Protect. Request a demo today!