Financial Incentive Fuels All Fraud
As long as there is profit to be made, fraudsters will persistently target user authentication points with increasingly sophisticated tactics to mimic real customers and circumvent front-line defenses.
An intelligent combination of risk classification and targeted enforcement challenges ruin the ROI of attacks while allowing real users to authenticate with ease.
How Arkose Labs Bankrupts the Business Model of Fraud
We uncover telltale signs of fraudulent intent
Arkose Labs analyzes traffic against telltale signs of malicious intent to distinguish automated and human attackers from good users. Our AI-powered solution classifies risk to remediate attacks based on true intent with full visibility into all traffic.
We go beyond intelligence feeds to remediate attacks in real time
Suspicious traffic is triaged for dynamic attack response that effectively sabotages bots and wastes fraudsters' time and resources. We don't block any user outright, drastically reducing the impact of false positives.
We put the customer experience front and center
Arkose Labs delivers strong account security early in the customer journey, while uplifting conversions over other costly step-up authentication. We go beyond one-size-fits-all screening with invisible protection for the majority of good users and flexibility to calibrate pressure to your optimal user experience.
uplift in good customer throughput over SMS.
We clarify inconclusive risk signals
Dynamic attack response provides secondary screening to validate suspicious traffic with unclear trust or mistrust signals. A continuous feedback loop of intent data trains the decision engine in real time to shrink the gray area without manual review or tuning.
We have an immediate impact on attack rates
Fraudsters are stopped in their tracks from the powerful combination of intent validation and interactive challenges that sabotage common attack tactics. New customers see attack rates plunge within two days and are fully deployed within three weeks.
Backed by a $1M Credential Stuffing Warranty
The Arkose Labs platform is so effective against automated attacks, we're the only vendor to offer a credential stuffing warranty for up to $1M in recovery costs from a successful attack.
Learn More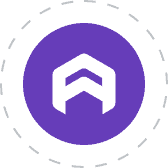 Eliminates Bot Attacks
100% guaranteed SLA against automated attacks
Constantly Evolving Platform
Feedback loop between risk engine intelligence and authentication results
Real-time Response
Adaptive challenges root out automated attacks and sap fraudsters' time and resources
Effortless Management
Powerful machine learning models select the most effective response strategy while reducing manual work
Solves the False Positive Conundrum
Legitimate consumers are never blocked and rarely experience user interdiction
Supported by Managed Services
Arkose Labs empowers your teams by working as a true partner in fighting fraud and delivering insights specific to your business
Stop bots, not customers.
Ready to get started?